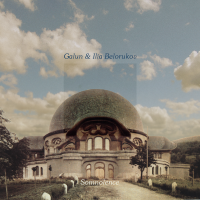 Galun & Ilia Belorukov
Somnolence
[ ns65 / mp3 ]
Sergey Galunenko – beatbox, voice, electronics
Ilia Belorukov – alto saxophone, laptop
Sergey Galunenko (aka Galun) is a musician from Moscow/Russia who's known for his experiments with live beatboxing processed real-time with his laptop.
Ilia Belorukov (b.1987) is a musician from Saint-Petersburg, Russia. He works in the direction of improvised, noise and electroacoustic music. He's a member of different projects such as Wozzeck, Wooden Plants, Benzolnye Mertvecy, Punktieren and others. He collaborates with musicians who work in other genres (from hardcore and metal to academic contemporary music); with dancers and painters; with theater. Ilia practices an experimental approach of sound extraction on alto saxophone, uses laptop, electric-guitar and other instruments. Also he is a founder of Intonema label (www.intonema.blogspot.com). Organizer of events in Russia, co-organizer of the Teni Zvuka festival.
Ilia had played with such musicians as David Stackenäs (Sweden), Lucio Capece (Argentina), Radu Malfatti (Austria), Ignaz Schick (Germany), Darius Čiuta, Arturas Bumšteinas (Lithuania), Topias Tiheäsalo, Janne Tuomi (Finland), Edyta Fil, Rafal Mazur (Poland), Thomas Buckner, Eyal Maoz (USA), Yuriy Yaremchuk, Alla Zagaykevich (Ukraine), Vladislav Makarov, Roman Stolyar, Alexei Borisov, Vyacheslav Gayvoronskiy, Sergey Letov, Alexey Lapin (Russia) and many others.
Recorded on 8 October 2009 at Spina Studio & A2 Club and
on 23 February 2010 at Spina Studio & Cheshirskiy Kot Club
Selected & Mixed by Ilia Belorukov on July-September 2010
Mastered by genatenzor (gena-na@inbox.ru) on October 2010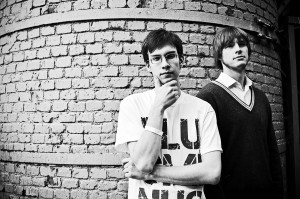 Tracklist:
Download full release
Play release
Ilia Belorukov
Галун
Artwork design by http://mptyhouse.tumblr.com/
Mirror on Scene.org