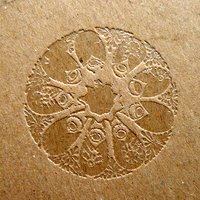 Andrey Kiritchenko & Andrey Bogatyryev
Uncap Cocoons
[ ns62 / TOT 005 / 3"CDr ]
Nexsound records in collaboration with ~taqueOT label present an EP release by two musicians from Kharkov – Andrey Kiritchenko and Andrey Bogatyryev issued on hand-made limited edition 3″CD. This record was initially produced for Electroakustika project at Gogol festival curated by Alla Zagaykevych, held in Kiev/Ukraine (September 2009) as an electro-acoustic performance.
Andrey Bogatyryev born in 1957 in Kharkov / Ukraine. Musically active since 1990 as a contributor to several local psychedelic-rock and industrial bands, sound engineer, performer on various wind-instruments and creator of unusual self-made acoustic instruments.
Andrey Kiritchenko was born in 1976 in Kharkiv / Ukraine and started his musical activity in 1991 as a singer / song-writer in a rock band. Active in fields of electronic music since 1996. Andrey is a cross-genre experimental sound artist combined acoustic and digital aesthetics, tiny melodies and noise. So far, under all aliases he released more than 40 albums on labels such as Staalplaat, Ad Noiseam, SPEKK, Zeromoon and Nexsound; has many compilation appearances on labels all over the world; performed through continental Europe, Russia and Kazakhstan; had collaborations with Francisco Lopez, Kim Cascone, Sara Lunden, Jeff Surak, Kotra, the Moglass etc.; nominated and awarded by Qwartz Electronic Music Awards.
Tracklist
Uncap Cocoon
Obsessed Pupa
Drowned Cycle
Andrey Bogatyryev: self-made instruments, digereedoo
Andrey Kiritchenko: drums, electronics, arrangements
© 2010 Andrey Kiritchenko & Andrey Bogatyryev
© 2010 Nexsound
© 2010 ~taqueOT