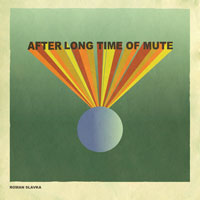 Roman Slavka
After Long Time of Mute
[ ns61 / mp3 ]
Roman Slavka is an electronic musician from Dnipropetrovs'k, Ukraine. Founded and participated in "The TMC" project from 2002 untill 2006.
From 2005 he is a part of Template promo group, Dnipropetrovsk.
Up to date he has solo releases and tracks appear on labels such as enough records, tlhotra, dars records, homework, muscut and others.
© 2008 ROMAN SLAVKA
© 2008 ARTWORK DESIGN BY DMYTRO NIKOLAIENKO
2008 NEXSOUND