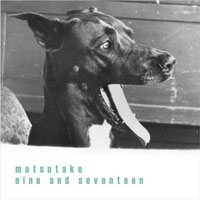 Matsutake
nine & seventeen
[ ns42 / mp3 ]
We press Play, and having flown over huge Russia and moved across Western and Eastern Siberia, find ourselves in the head of Evgeniy Gorbunov, a musician living in Khabarovsk – a city in the Russian Far East. Evgeniy's music, and the music of the Matsutake project, can be imagined in the form of a big irregular mushroom that grows from inside of the author's head. A mushroom called "Nine & Seventeen" that's presented on this page was cut off in the winter of 2005, and is now available for a detailed examination.
The major part of the work on the album was done through improvisation with the sounds Evgeniy recorded using his microphone. The sounds were arranged and processed to eventually form a natural communication. Ultimately all sounds got separated from the things they had once belonged to, and started a life of their own. Their communication bears no sense and no plot. All we can do is watch the sounds: they may either pour down like rain, or become innocently minimalistic, or shout one another down, or murnur something with perfect harmony and flawless consistency:
A lot can be said about this music, yet there is no way to explain its nature. So, press Play and enjoy this delicious Mutsutake.

on archive.org
© 2004-2005 Matsutake (artwork and music) gorbunovmail[-=-]mail.ru
© 2005 Nexsound