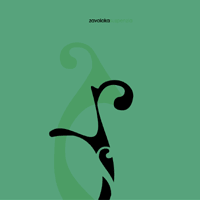 Zavoloka
Suspenzia
[ ns17e / CD ]
Kateryna Zavoloka is a musician from Kyiv city, Ukraine. This is an extended version of her first release Suspenzia. The sound of Zavoloka is very impuslive mixture of rich
and dense however sometimes abstract analogue and digital noises, melodies and idm-like drums.
Often unexpected music design and courses create an impression of body motion of a fighter in kung-fu drunken style. This release however called SUSPENZIA (in regards of Natalia Zhizchenko essay) that is "suspension" or "slip" in russian or ukrainian.

edyna
mikrom
kra sa
zachaty
polissia
vocals on Siayati by Natalia Zhizchenko
*previously released on Zeromoon