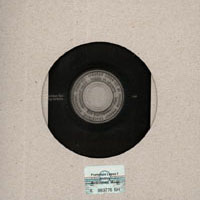 Francisco López / Andrey Kiritchenko
Mavje
[ ns10 / CD ]
Over the last twenty years Francisco Lopez has developed an astonishing sonic universe, absolutely personal and iconoclastic, based on a profound listening of the world. Destroying boundaries between industrial sounds and wilderness sound environments, shifting with passion from the limits of perception to the most dreadful abyss of sonic power, proposing a blind, profound and transcendental listening, freed from the imperatives of knowledge and open to sensory and spiritual expansion. One of the leading figures of the international experimental underground, he has realized hundreds of concerts and sound installations all over Western and Eastern Europe, North, Central and South America, Japan, Taiwan, Australia and New Zealand, and his works -a massive catalog comprising over 160 pieces- have been released by more than 130 record companies throughout the world.
Andrey Kiritchenko is a person known as founder and co-runner of Nexsound records, musician who has largely contributed into the development of electronic music scene in Ukraine and already considered as one of known experimental artist from Eastern Europe.
Being involved mostly in experimental electronic and electroacoustic music for the last few years, Andrey is now gaining recognition among the musicians and followers of this style all over the world. His activities range from improv to musique concrete, to drones, to electroacoustis experiments, to microsound.
sound sources recorded and processed by andrey kiritchenko (kharkiv, ukraine)
created 2004-2005 at mobile messor (auckland, montreal, madrid)
© 2005 francisco lopez & andrey kiritchenko
© 2005 nexsound