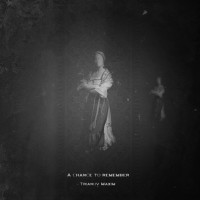 Trianov Maxim
A Chance To Remember
[ ns71 / mp3 ]
Trianov Maxim – musician, sound artist from Kharkov (Ukraine) . He works in fields of musical performance, contemporary classical music, free improvisation, experimental electronic music. In his records he use piano, synths, percussion and self-made instruments, but the most important instrument is guitar (electric and acoustic). He has recorded more than 10 albums of his music and published them on CD, tapes and internet on different labels in Ukraine, Russia, Switzerland, Germany, USA and Australia.
01.
02.
2. A Chance To Remember pt. 1
03.
3. A Chance To Remember pt. 2
04.
4. A Chance To Remember pt. 3
05.
06.
07.
https://soundcloud.com/maximtrianov
https://www.facebook.com/maxim.trianov